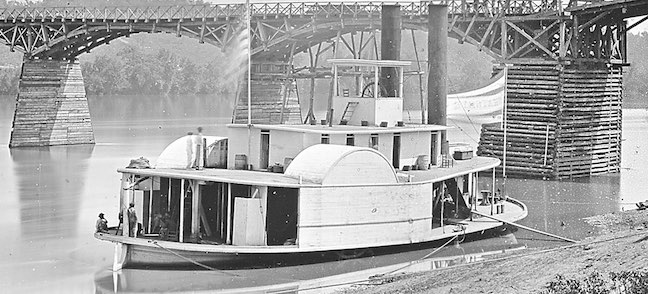 Wikipedia says: A paddle steamer is a steamship or steamboat powered by a steam engine that drives paddle wheels to propel the craft through the water. In antiquity, paddle wheelers followed the development of poles, oars and sails, where the first uses were wheelers driven by animals or humans.
In the early 19th century, paddle wheels were the predominant way of propulsion for steam-powered boats.
Side-wheelers are used as riverboats and as coastal craft. Though the side wheels and enclosing sponsons make them wider than stern-wheelers, they may be more maneuverable, since they can sometimes move the paddles at different speeds, and even in opposite directions.
European side-wheelers, such as PS Waverley, connect the wheels with solid drive shafts that limit maneuverability and give the craft a wide turning radius. Some were built with paddle clutches that disengage one or both paddles so they can turn independently. However, wisdom gained from early experience with side-wheelers deemed that they be operated with clutches out, or as solid-shaft vessels. Crews noticed that as ships approached the dock, passengers moved to the side of the ship ready to disembark. The shift in weight, added to independent movements of the paddles, could lead to imbalance and potential capsizing. Paddle tugs were frequently operated with clutches in, as the lack of passengers aboard meant that independent paddle movement could be used safely and the added maneuverability exploited to the full.