Tag: Pioneer Mills (Alexandria VA)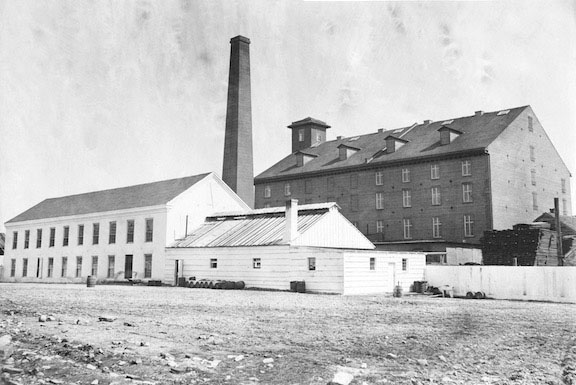 Alexandria Times says: Pioneer Mills, which, at its peak, produced thousands of barrels of flour per month that were shipped down the Potomac River, into the Atlantic Ocean and up the east coast.
Despite going through numerous changes of ownership, as well as facing a number of starts and stops due to economic challenges, the building endured through Union occupation during the Civil War, Reconstruction and until the dawn of the 20th century.
After it ceased to be a working flour mill, the Pioneer Mills building was used as storage, a grain elevator and warehouse, a ship building facility and a wood vulcanizing facility before being severely damaged by a cyclone in 1896 and having its interior destroyed by a fire one year later, according to a History Matters report from 2014.